Various tech-oriented industries have launched GPS Watch phones which are perfect for children ages 3-12. These gadgets can be perfect for the kids not only to ensure their safety outside of your home but to open new doors of learning and motivation for them. Even these GPS Watch phones can develop positive behavioral changes in the kids and can help teach them to be responsible in an effective way. GPS Watch phones are aimed to provide positive benefits for the kids and let them provide a better alternative of the present smartphones which can be destructive for the kids to have at a very young age. Well, there are plenty of benefits which you can get by having GPS Watch phone for your kids but the most important one is to teach them the sense of responsibility along with the surety of their safety.
How GPS Watch phone can teach Children responsibility?
When it comes to making your kids responsible and well-behaved then you must put your hands on the best options. Well, a GPS Watch phone can be the best tool which you can get to teach them responsibility in an effective way. Do you want to know how GPS Watch phone can help your kids to adopt responsible behavior? So, knowing about the following ways is surely going to be the best for you to know in this regard:
Educational games and Calendar app can encourage responsibility and kindness in kids
Well, you will see multiple options in GPS Watch phone especially the fitness and calendar application along with amazing educational games. It is because these are some of the best solutions which you will feel that your kids are enjoying and the watch is helping them learn about responsibility and providing them motivation towards an active lifestyle.
Setting multiple alarms can teach them responsibility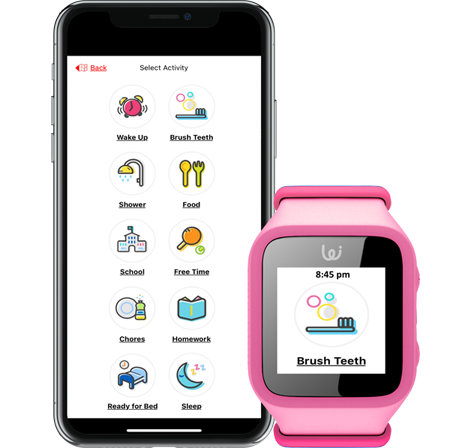 You can use the alarm application to teach your kids responsibility and punctuality in an effective way. You can set multiple alarms on their GPS Watch phone which will remind them what they must do throughout the day, and this is surely going to make them enable to become more responsible in an effective way. The GPS Watch phone calendar allows parents or legal guardians to set reminders such as; do your homework, brush teeth, time for bed and many more.
Having a watch on wrist itself is an important part of being responsible
When it comes to making your kids responsible then the best thing is providing a watch on their wrist. Because of this they always can get a better idea about the time and their responsibilities in an effective way. In a GPS Watch phone, there are several applications which can make them habitual of positive behavior and will enable them to be responsible. GPS Watch phone is the best solution for you to have when you want to teach your kids to be responsible and trustworthy as well as you want to make them able to make the best decisions.